Westside United FC Tryout Information 2017-2018
"The Premier Travel Soccer Club in Indiana"
Home of 23 State Championships!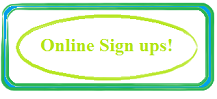 ---
Westside United Announces!
Dale Johnson as Head Coach for the U8/U9 Travel Academy for the 2017-2018 Season!!!
Westside United is happy to announce the hiring of Dale Johnson to its staff for the Fall 2017 and Spring 2018 season! Dale will take over the Boys U8/U9 Travel Academy! Johnson brings over 20 years of coaching experience in his second stint with Westside United. Dale's heart has always been with Westside United but took a few years off from coaching and is now ready to get back in. Dale has worked with both boys and girls travel teams and is a very well respected coach around the area. He has helped send over 100 players, boys and girls, on to play college soccer at all levels. Dale was the head coach for Plainfield High School Varsity Boys team for four years. He won three conference championships and three Mid-State coach of the year awards. Dale was also voted Indy Star West District coach of the year in 2008. Dale currently holds his USSF D license. We are excited Dale has decided to "come out of retirement" and rejoin Westside United's coaching staff!
---
Westside United Welcomes Greg Davidson to the Coaching Staff
Westside United is proud to announce they have hired Greg Davidson to take over the WSU 03 and 04 Boys Elite teams for the Fall 2017 and Spring 2018 seasons! Greg comes to Westside United as one of the most highly respected High School and Club coaches in the state as well as regionally and nationally. Davidson is a native to the Westside having played his high school soccer at Brownsburg High School and collegiately at Cedarville and IUPUI. Greg is currently the Hamilton Southeastern Girls Varsity Head Coach. Greg brings 23 years of coaching high school soccer to the club and has a combined record of 271-94-38 in that time. He has sent over 100 players to play at the collegiate level at all levels with around 40 of those being Division 1 players from high school alone. He has won the IHSAA High School coach of the year twice, regional large school coach of the year once, and has won multiple conference and district coach of the year awards for high school soccer. Davidson has coached club now for nearly 20 years and has been a girls coach of the year finalist, taking teams to 14 final fours and 2 finalist in State Cup. Davidson has his USSF "A" License which is the highest license you can have in the United States. He is the NSCAA (National Soccer Coaches Association of America) liaison representative for girls high school soccer (there are only 6 members in the country), is the Indiana State chair for NSCAA, and is also the President of the Indiana Soccer Coaches Association. We are very excited about Greg's future at Westside United and are blessed to have him as part of our coaching staff!
---
---
MISSION:
To teach and promote youth soccer in the central Indiana area and provide a unique, modern, and premier soccer experience to the Westside of Indianapolis.

STATEMENT: If you are having fun, you're loving it!.....for the love of the game!
M
agic
S
occer
C
lub of
I
ndiana
since 1986,
DBA /
W

estside

U

nited

F

.

C

.
---